Weihnachtspullover für Hunde
*This is premium scuba knit material, it offers smooth appearance and wrinkle proof. Simply google scuba knit sweater on google and you will get an idea of how it looks like. If this material is not what you looking for, please do not purchase.*
Pull on this delightful holiday sweatshirt features little ugly sweaters print. Have a fun matching sweater with your pet with bursting with colorful contrast, it's full of festive holiday style for shopping, feasting, or gift-giving! Make your holidays a little brighter in this not-so-fun 2020!
Material: Made of comfy scuba knit, it is known for keeping warm while minimize the wrinkle.
Owner Sweater: Oversize design design for everyone. That mean you can buy to everyone without struggling to guess their size.
This is made-to-order, meaning i don't have a warehouse of ready-to-ship items. This allows me to have more room to offer more unique designs…that you cant get in everywhere else.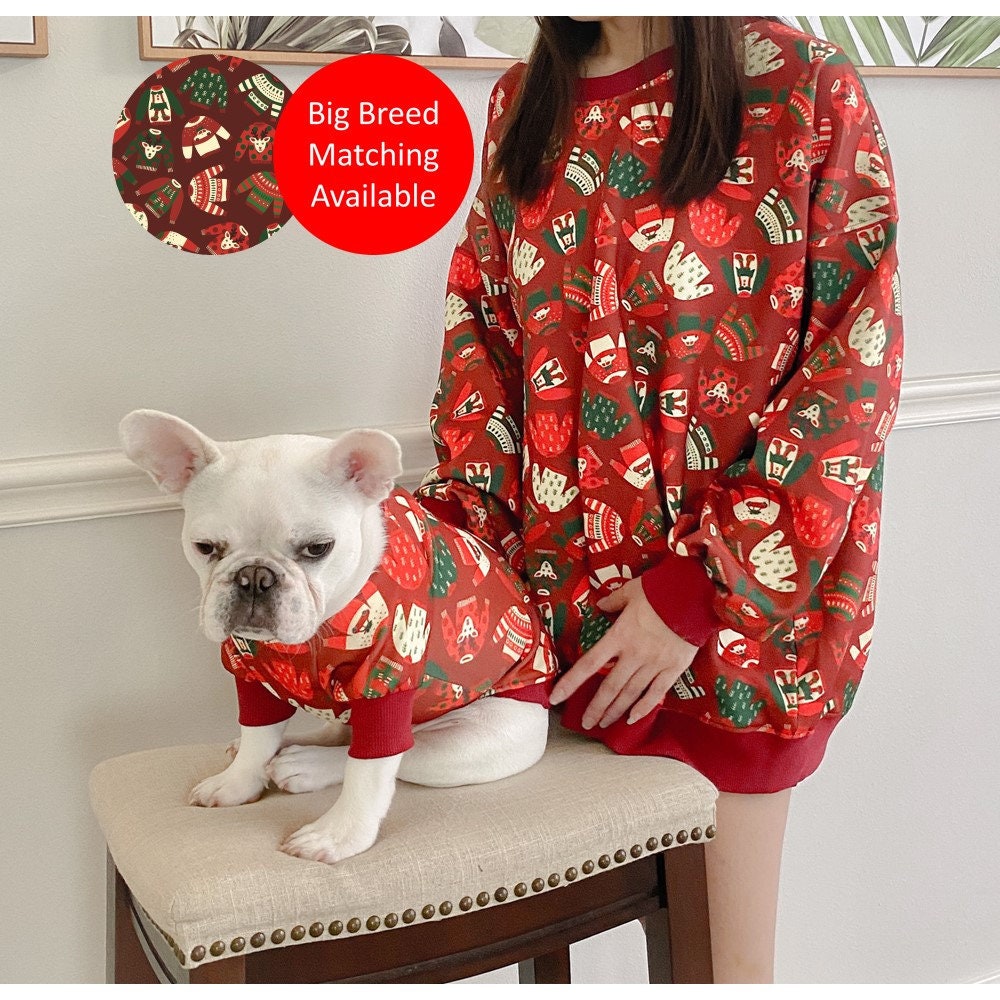 Weihnachtspullover für Hunde