Pullover mit exklusiven Weihnachtsmotiv
This is one of our newest creations and we are very proud of it! This is a money winner for sure! You will earn back what you pay for this times over. Don we now our Ugly Christmas Sweater . From rummages sales to grandma's closet, we search out the best in the Tackiest Christmas apparel! We started with this blue NWT sweater, We added Garland, Ornaments, and a picture of Frosty "producing" some sweet treats. This will get you some laughs for sure.
Custom Made to order, Colors of sweaters and decorations may vary slightly due to availability, but you will get all the main parts of the sweater.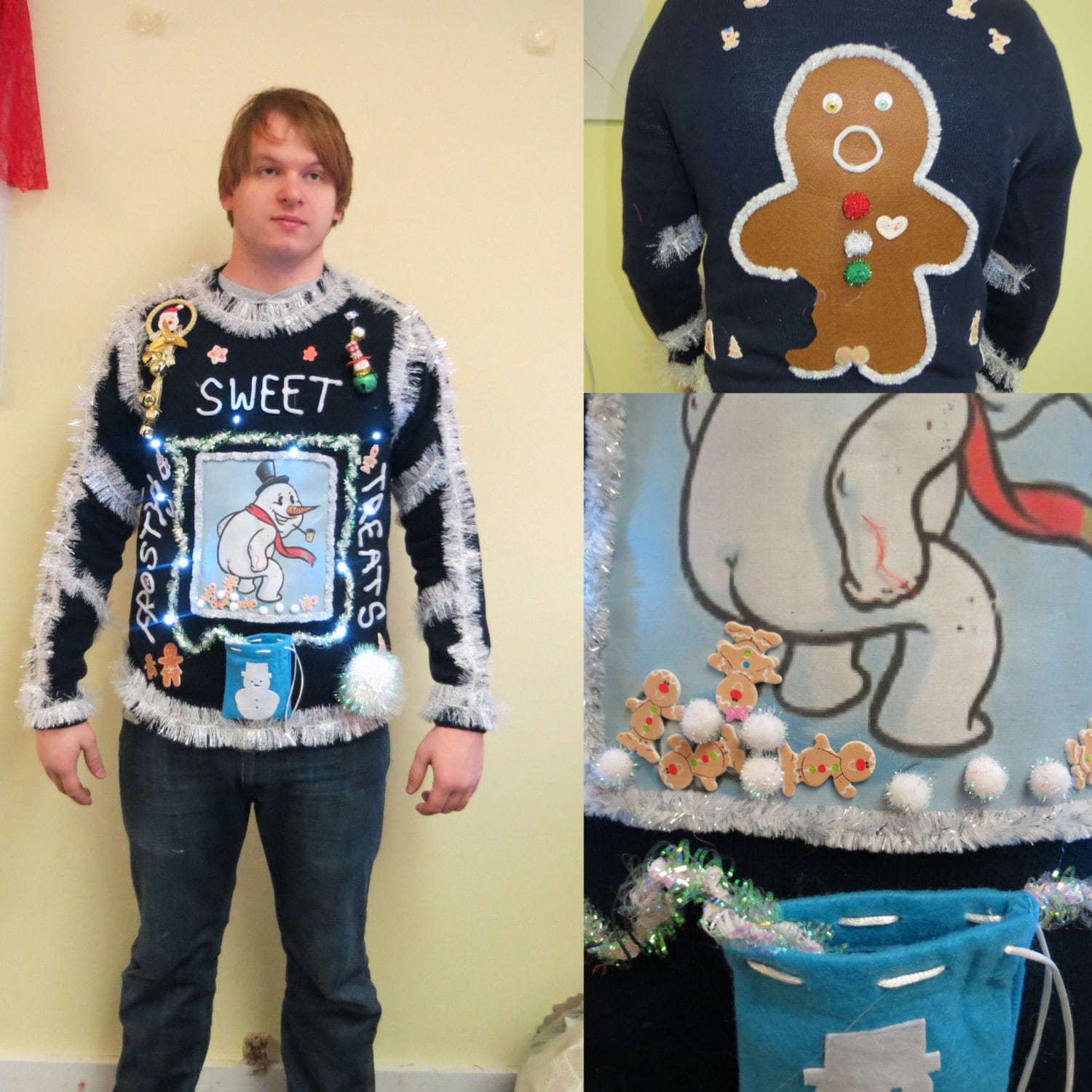 Pullover mit exklusiven Weihnachtsmotiv